A modern sign for a well-established institution
Max Planck Institute for Chemistry is modernizing itself with its own brand and a new website
Today, the well-known Max Planck Institute for Chemistry launches a new brand including a logo and a modern website. "Our new logo symbolizes our scientific issues in an excellent way. We study the chemical interactions between the Earth and atmosphere - from the smallest particle to the global exchange of trace gases," stated Prof. Jos Lelieveld, the Managing Director. "I also find it visually very appealing," he added.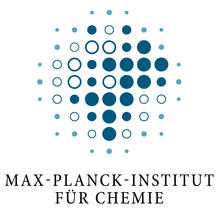 Martin Riekert who has developed both, the logo and the layout of the new sites, said: "It was important to me to develop a sign that fits with the many complex scientific topics of the Institute and promotes the corporate feeling of employees." This was a particular challenge as the Max Planck Institute for Chemistry so no separate logo, and used so far only the sign of the Max Planck Society - The Minerva. The new logo of the institute will complement the brand of world-renowned research organization in the future.

The new bilingual website is clearly structured to give visitors information about the Institute in five different categories. The short web address www.mpic.de helps to find the institution quickly worldwide.

The website was implemented by the "Online-Agentur" under the coordination of Dimitri Wolinski using the system Typo3.

The Max Planck Institute for Chemistry
Around 260 people work at the Max Planck Institute for Chemistry, researching the earth and its environment at various levels from nanoparticles to planets and from ecosystem dynamics to global climate change. There are three departments studying the earth system in field studies, under lab conditions and with the aid of computer-assisted modeling. The institute is helping develop our understanding of the earth's natural resources and providing the solutions for sustainable use of our planet and environmental protection. The institute's International Research School and E-learning program are an active contribution to scientific education. The Max Planck Institute for Chemistry is actively involved in the event program of the City of Science in Mainz in 2011. Next year the Institute celebrates its´ 100th anniversary.