Joint Services of the Institute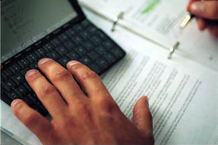 The central facilities support the scientific work of the Institute. Competent staff assist the scientists with practical issues of measuring devices or in research applications. The services include the library, the administration,the facilities management, IT, public relations, electronics, and the workshops.
The Institute also educates apprentices in the area of precision mechanics and electronics since years.
Contact partners
Susanne Benner
Communication
Janne Repschläger
Occupational Safety
Frank Helleis
Electronic Group
Ralf Wittkowski
Mechanical Workshop
Stefan Viehl
Training Workshop
Carsten Pallien
Facility Management