Organisation of the Institute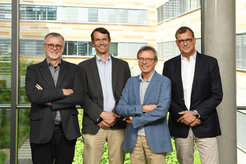 The Institute consists of four departments: Atmospheric Chemistry - headed by Jos Lelieveld, Climate Geochemistry - headed by Gerald Haug, Multiphase Chemistry - headed by Ulrich Pöschl and Particle Chemistry - headed by Stephan Borrmann. In addition, there are four further research groups. Each of the departments is supervised by a director, who, as a scientific member of MPG has sole responsibility for his field of research. The directors decide collectively the Institute's development and elect a managing director out of their circle every three years. Since March 2020, the managing director is Jos Lelieveld.
The Institute's research is evaluated by an international Scientific Advisory Board, which reports at regular intervals to the President of the Max Planck Society.
Togehter with partners the Institute operates two PhD programmes - the Paul Crutzen Graduate School and the Max Planck Graduate Center. The scientific work of the Institute is supported by various central services such as workshops, administration, and an IT group.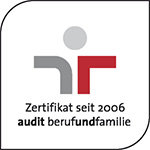 Our institute is certified according to the berufundfamilie audit. This audit supports companies and organizations to implement a family-friendly staff politics . As strategic management tool, it serves to reconcile work and family.